Adobe Illustrator, Photoshop, InDesign
This project is a package re-design for the popular brand, Kotex™. The goal is to eliminate many aspects of the wasteful products, as well as including all genders.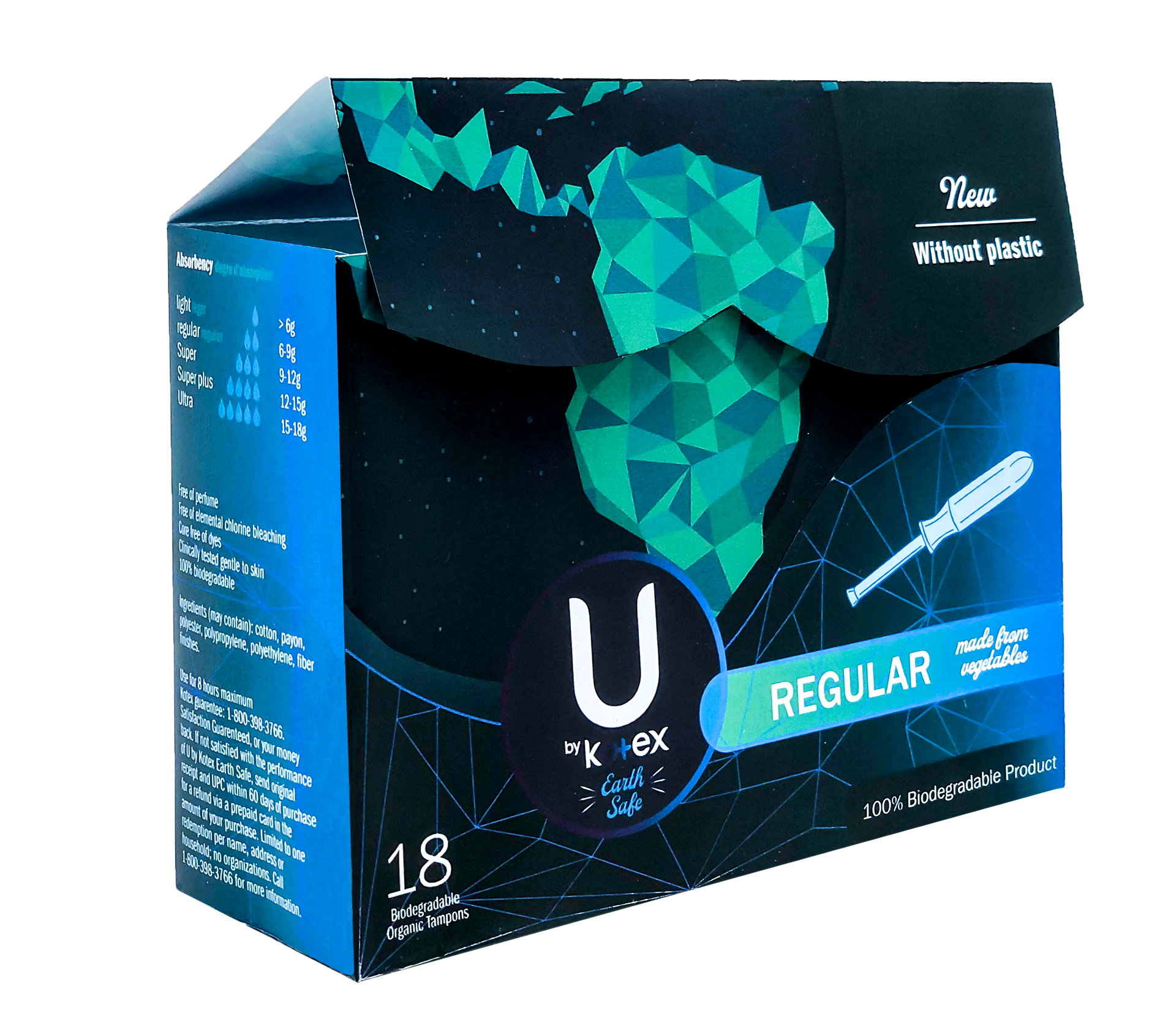 Kotex™ is a well-known brand of menstrual products with a strong brand identity primarily aimed at women. 
These products are extremely wasteful and contain many disposable items in every box. Each person who uses these products use approximately one box per month, 18 tampons. Every tampon is individually wrapped in plastic and have plastic applicators. The boxes are coated for printing that makes them recyclable and the tampon cotton is treated with harmful chemicals. I need to find a solution for all of these products. Another challenge I was faced with was these products being primarily targeted towards women even though many people who use them do not identify as such. 
The package I created is extremely sustainable, eliminating all of the plastic material. The re-designed package is gender-neutral, with an emphasis on sustainability using earth's assets. The patterns represent a futuristic aspect to our new-found ways of protecting our planet and inclusive.